How to Sell an eBook on Amazon | 8 Tips from Best-Seller
You need to make sure your book cover stands out, it's imperative that your book cover looks unique and engaging compared to the sea of books in the Amazon online marketplace, therefore your book needs to stand out in a particular category. To attract readers, in a competitive marketplace, you will need to learn How to sell an ebook on Amazon.
The business of books
People love to read books, even in the age of instant gratification there are many who enjoy the literary medium and love to engage with it, so selling a book should not be too difficult of a job to do.
Some of the benefits of selling a book online are that it isn't too hard to get started, you can choose from a wide variety of genre categories, you can sell the books using cash or credit, as well as selling multiple books by scanning the ISBN, the weight or by scanning the barcode. You can also take the best book publishing services to maximize the reach of your book.
It is a straightforward process, without the need to worry about building a website or creating an online order system. Leveraging Amazon store tools can allow you to get started quickly without the need for much overhead. Depending on the condition of the book, you can sell your book in any variety of categories. Whether it is new, like new, particularly good, good, or acceptable. Which is why it's great to learn how to sell an eBook on Amazon.
1. A profitable endeavor
These days the online marketplace is vast and brimming with opportunities for individuals looking to make their mark in the industry. So many people often utilize diverse ways of approaching a simple problem. Amazon specifically allows people to sell anything really and make money doing so. In terms of making your book cover you can either do it yourself or hire a designer for your cover. Even If you do decide to go to the DIY route to make your book cover you must try to follow genre conventions. Every genre has its own genre conventions and motifs. And you should try to stay true to the visual style of the specific genre you're working with. Don't ignore these things in an effort to stand out. The point of a cover is to communicate to potential buyers. Showing them that they've discovered what they are looking for within your book.
You might be interested in the 5-Step Guide to publishing a book and getting paid.
2. A catchy book description
Your book should be telling potential readers what the book is about, and giving them a reason to care, try to hype your book up, sound big, and do not make it look like a high school report, which is not what anyone is looking for. This is a huge aspect of marketing that you need to focus on. Without a catchy description, it can negatively affect your sales. Focus on keywords rather than giving a full-on summary that sounds like you just read your own book, this is imperative in terms of leaving an impact. Leave the reader wanting more by finishing with a strong takeaway that entices them to pick up your book over any other. You can also hire a ghostwriting Agency to write a catchy book description for you.
3. Hooking your readers
You need to formulate an engaging opening which at once grabs your readers' attention. One way of doing this is by indicating that other people also like your book. This social validation goes a long way in getting the attention of potential buyers. Also, read the beginner's guide to write a novel to hook your readers.
4. A fascinating author bio

You need to humanize yourself with an author bio. Perception is everything in the mind of a reader and being a personable individual will win the hearts and minds of the reader. This is important in the literary industry. Where people are more well-read than usual and also more scrutinizing about their authors. They won't ignore the artist for the art so to speak. So write a bio that's not boring but rather enjoyable to read for your audience and present your best qualities in it. Market yourself as much as possible. You can also take professional ghostwriting services to write a fascinating author bio.
5. Ensure you get a decent amount of reviews
Credibility is important everywhere; positive word of mouth goes a long way. Just like it can help a small business get up and running it is also going to get your online book business up and running and help you sell your book on Amazon. It is important to have a high volume of reviews and have a high average review score. So do not worry if some reviews are less than perfect.
Ready to unleash your book on the Amazon bestseller list? Work with Collins for up to 50% off
Take our expert publishing services! Let's turn your words into wonders and start selling your book to the world!
6. Avoid competitive or obscure Amazon categories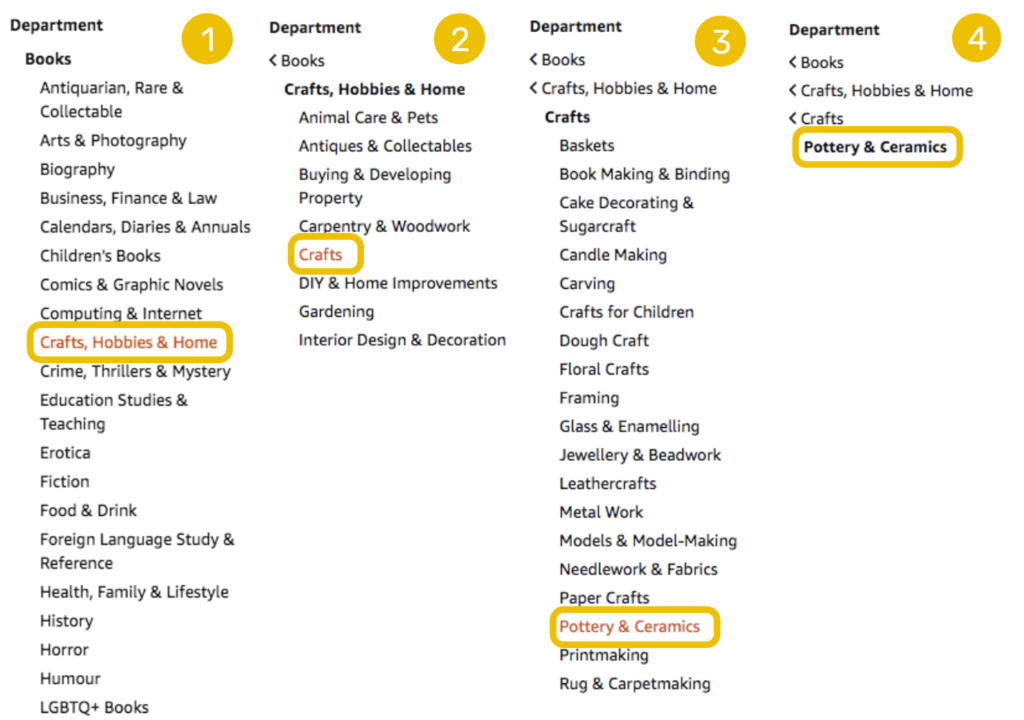 Perhaps the most important part is learning how to sell an eBook on Amazon. There are about ten thousand categories in the Amazon book marketplace. Some Amazon categories in the Amazon marketplace are more competitive than others. Amazon gives you three categories for your books, and you cannot really change them again. You have a higher chance of becoming a bestseller if you spot your books in categories with less than ten thousand titles. These are considered niche categories. However, this is a balancing act, you do not necessarily want to choose the ones with the smallest number of books. As these will have the fewest buyers too. So, you need to balance the aggressively competitive categories and the terribly obscure ones.
7. Utilize KDP keywords
Kindle direct publishing has popular keywords you can utilize to gain traction for your book and increase discoverability. You get to select seven keywords when you decide to pick your initial categories. In the KDP dashboard, you should be prudent in your usage of keywords when deciding to use them. You must choose keywords or phrases that have a high search potential, but not ones that are too competitive.
8. Leveraging algorithms
As Amazon is a powerful search engine for any product, you can use its powerful algorithms to market your books for you, amazon algorithms work on one principle there is a product that it thinks that more people are likely to buy so it promotes it over others. The main factor is how well your book is already selling, you won't directly know this because Amazon won't tell you how well a book is currently selling but it does assign books a score, called the Amazon best seller rank, which you can use this to check how well a book is doing. The main thing that matters here is to consistently get a high volume of sales rather than a sudden influx of massive sales. If your book is not getting any sales, then you can also take book marketing services to maximize your book sales.
Conclusion
The market for Amazon is massive and competitive, but it is also one that is very profitable for individuals who are inclined to sell their books on it. The tips we have provided should help you get started in selling your book on Amazon.
Related Blogs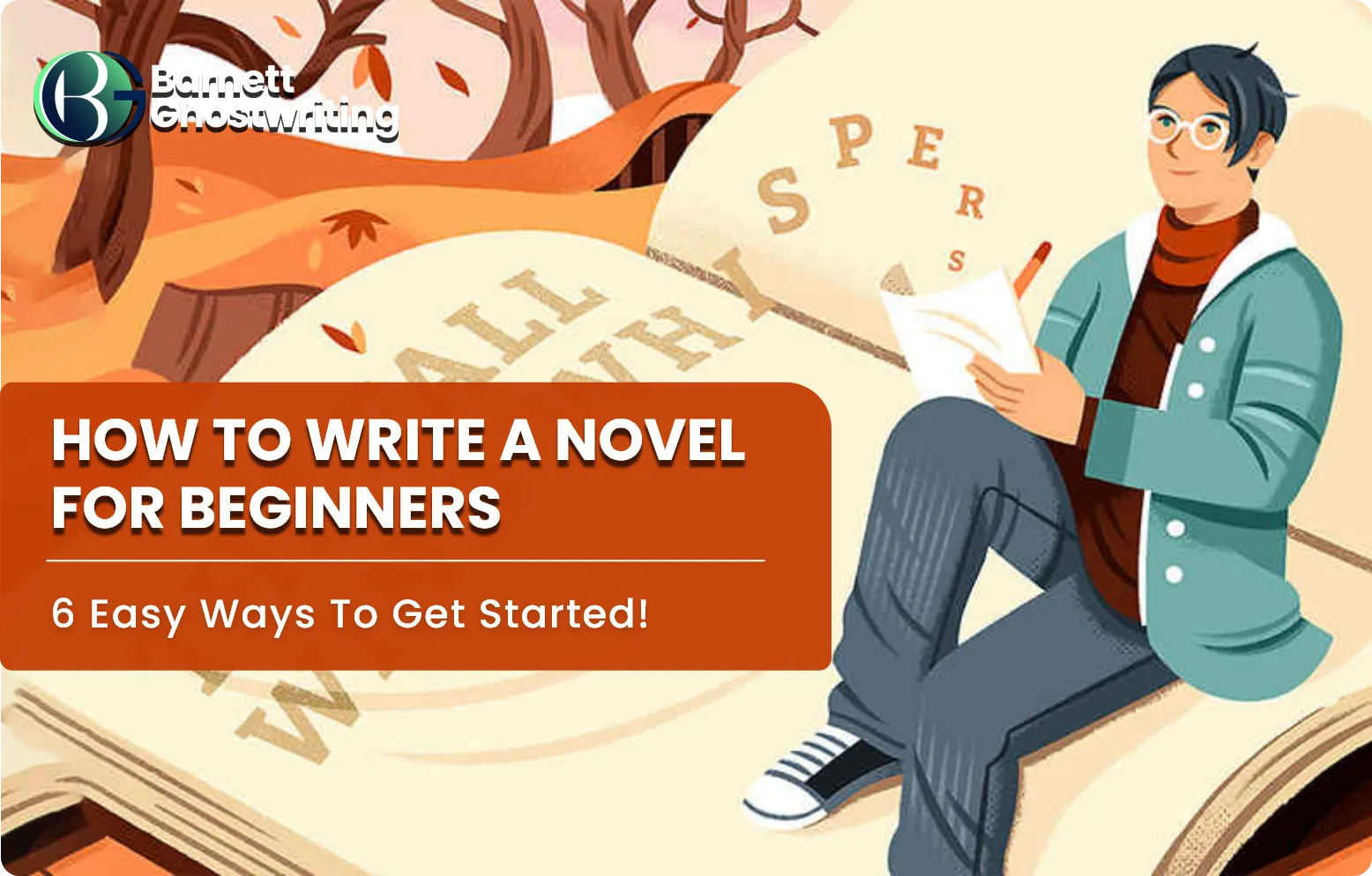 Connect With Us
We Would Love To Serve You
Our team of professionals is at your service round the clock. Don't hesitate to approach us because we make things happen for our customers, and we would love to be your partner in making you a successful author. Fill in the details, and let our representatives contact you.