How to Begin to Write a Book | 6 Tactics from Professionals!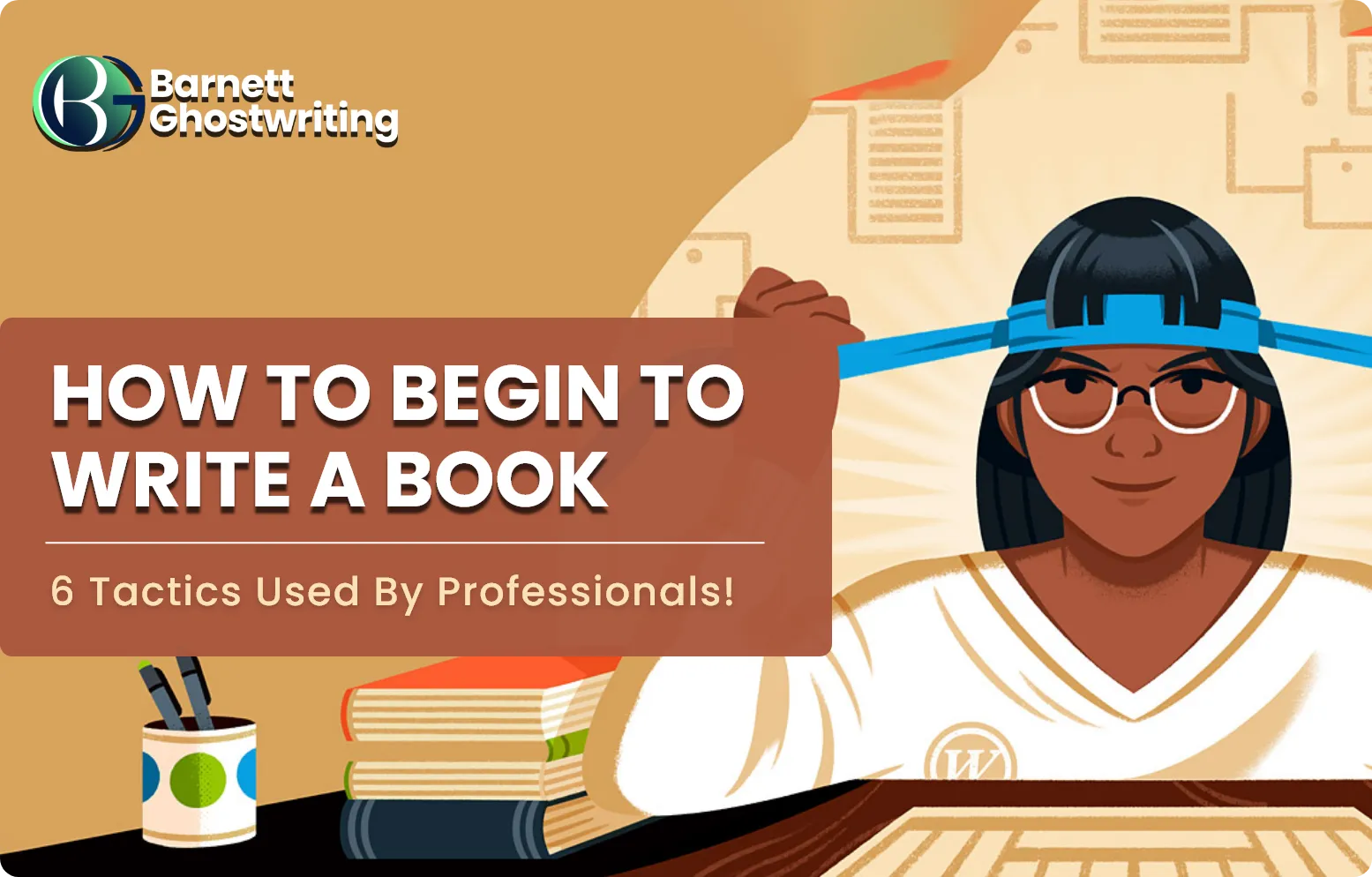 So, you finally decided that today you will create a masterpiece, your magnum opus so to speak. So, what's the first thing you do? You look up guides on google, and after a bit of searching back and forth, you end up here. You wonder what it is you can do to start your book, but that's not even the most important question here. in this blog we will learn how to begin to write a book
"Every sunset is an opportunity to reset. Every sunrise begins with new eyes"

Richie Norton
Why would you write a book?
This is a question you need to contemplate, why would you want to write a book? It's not exactly an everyday sort of thing that you just get up and do it. You do it because something has motivated you to start doing it. You write because it gives you a meaning of some sort. Whatever that meaning is, it's subjective to you and you are alone. But if you can't answer this question well there's a saying "If you fail to plan, you plan to fail". So figure this part out first, the motivations behind why you chose this endeavor and everything that comes with it. but if you are out of words but you have a story in your mind then you can also hire a ghostwriter to write a book for you.
Now the stage is set
You've figured out your motivation, you know why you want to do it. Now you need to figure out where exactly do I start. Well, my friend, the thing is you must define what your book will be about. The genre is something you need to commit to, if it's Sci-fi then everything about your book must scream sci fi. If its fantasy, likewise. This is perhaps one of the most important stages in writing as this is the part that will set the tone for everything, the design, the writing, the marketing, and promotion as well. It can even be impactful enough that you might have to work with different publishers than the ones you've already chosen. Speaking of which.
Who's going to want to publish it?

The publishing world is complex and vast best book publishers are risk averse, meaning they prefer a safer bet that's guaranteed to generate as a result, it's harder to revise your book with the sort of plot you want.
This is a problem for obvious reasons. If you're a creative individual and have a strong identity and vision for your book this is going to be bothersome for you. So, then you end up being left with either DIY publishing which is very expensive and difficult. If you're doing it on your own as someone starting out. But honestly, it's worth it in the long run. or you could stick to smaller publishing houses for book publishing services willing to take risks with new and innovative ideas. Every genre in this day and age has its established tropes. Deviating from these tropes can be problematic for larger publishers. It's not something they particularly prefer doing. So, this is another hurdle you need to get over.
By reading our article on publishing you can learn more. In the guide to publishing a book and getting paid.
Competitive or niche?
Do you want to compete with the swarm of books in competitive categories with few winners and many losers. Or do you want to carve out your own niche for your own specific audience. Again something you need to decide early on. What is it that motivates you is it the excitement of becoming a best seller in a saturated market of Samey looking books. Perhaps gaining fame and acclaim is what motivates you. If acclaim is not a matter of concern an example of books that are different from the usual mainstream books are novels such as "A Canticle for Leibowitz" a post-apocalyptic novel that inspired and singlehandedly carved out the post-apocalyptic genre consisting of movies and games such as Mad Max in the 1970s. As well as the fallout games in the 1990s.
It influenced the media for many generations to come. It wasn't even praised as much at the start critically speaking, but it was 10 years later. This is just the nature of the industry. New ideas and mindsets take time to adopt. The industry is very comfortable as it is. And trying to alter the status quo is no simple task.
Also, read the guide to selling your book on Amazon Kindle.
Ready to turn your manuscript into a masterpiece? Work with Collins ghostwriting and avail a discount of up to 50% off on all our services!
Our book writers will amaze you with the depth of the work that they do, they will ensure the success of your book due to their eloquence in crafting stories!
6 Tactics to How to Begin to Write a Book
 The introduction is everything
The introduction of your novel is the most important aspect of writing.  Your success is measured in seconds the opening the hook, this is the only time you have to leave your impression and take things further. The only time you have to get someone's attention, you need to do it properly. The introduction is the most important aspect of writing a book. After the cover design it has to essentially sell your story to the audience. Of course, the cover design plays a huge role as well, but the introduction is extremely important. Writing is a difficult journey and writing the introduction and making it engaging is the hardest part.
 The author's journey – Writing the book
The author begins his journey through the writing process, the pen is mightier than the sword or so they say. The author starts by brainstorming his ideas in a notepad, a journal, MS word or whatever the author fancies. Eventually, the author writes their first manuscript. This is usually pretty sloppy and not very nice to read. It obviously requires more work than many authors initially realize at the start. So, you go back make changes, and edit the book you read it out loud multiple in front of your friends and family. Improving upon the book as much as you can. This process continues and you eventually adjust the formatting and editing either on your own or with the help of a formatter and editor. Now your book is complete but not quite.
The Design
Perfect design is universal, you really don't need more than 2 brain cells to figure out good design, good design looks amazing to even a toddler. People who see your book cover should find it appealing and instantly know what they're in for. This is something you can't really do on your own unless you have a design background. You most probably will need to learn design enough to get good at it and this can take a while if you don't have an artistic eye for design and what looks good. Or conversely, you can take book cover designing services.  You can find many designers online and this is preferable to doing it yourself if you don't have the experience, this is one thing you really should not be skimming out on.
Editing
Writing a book isn't always enough, you need to be able to edit and format it as well. This is quite a long and arduous process and takes some time and energy. You can also conversely find editors of famous books and consult them on how to edit your own book. Another thing to keep in mind is the fact that you can also look up internet tutorials on editing, it won't be perfect but you can do a decent job of editing your book so that it reads better. You might be interested in the guide to finding the editors for your book
5. Formatting
This is another important aspect that you need to take care of. It takes a while to get the hang of so keep in mind it won't be easy. Much like editing and design this can make or break your book. Addressing issues such as margins, and the font of the book. You need to ensure that you choose the appropriate font size.
6. Publishing
You have many options here. You can utilize traditional publishing, small-scale publishing as well as using vanity or subsidy press. We've discussed publishing in more detail in another article here. But the long and short of it is that publishing entirely depends on your goals as an author.
Conclusion
A writer's journey is long and arduous but hopefully, the above tips help you in starting your journey. It won't always come easy, and you will have setbacks. However, in the end, it will be a process that will inspire growth and change within you.
Connect With Us
We Would Love To Serve You
Our team of professionals is at your service round the clock. Don't hesitate to approach us because we make things happen for our customers, and we would love to be your partner in making you a successful author. Fill in the details, and let our representatives contact you.